History & Design of our Website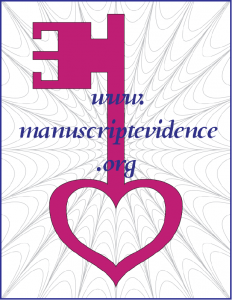 Donated and designed by our WebMaster, Jesse Hurlbut, our website first launched in 2006, as a Drupal site.  (See his website, Manuscript Art — Taking a Closer Look.)
By 2014, an upgrade and resign launched as a WordPress site (2014–).
The new version enabled the upload of images and printable texts, for presenting images and publishing PDFs, which became available for access, viewing, and download.
This change offered new opportunities and a vibrant expansion for our Publications.   For example, we can show
photographs from our
digital images of original manuscripts and other materials (as in the Illustrated Handlist and Galleries)
Posters for the Events
Booklets for Events, Reports, and Papers
the illustrated version of our Style Manifesto
our illustrated blogs
and more.
All the design, the changes, and the maintenance of our websites are the gift of our WebMaster, Jesse Hurlbut.
For the Record
Our former Drupal site, online since 2006, remained available as an archive online for some time after the upgrade to the WordPress site in 2014.  It could be seen via "http://www.manuscriptevidence.org/data/" until 2016.
With updates as appropriate, its contents have been transferred to this WordPress site.
Wayback Machine / Internet Archive
Snapshots of our 2 websites at various dates, in uneven intervals, are archived on the Internet Archive / Wayback Machine, under its record for manuscriptevidence.org.
Listing those records, we reported in 2020:
That site archives so far "51 captures", from 24 March 2008 up to 28 December 2019, but none yet for 2020.
Namely,
Later, we reported:
Update: However, as of 6 February 2021, that website now records "106 captures" from "30 Oct 2014 – 26 Jan 2021" (here).
Etc.
*****
As we redesign the website in 2021, we invite comments and suggestions.
Please leave your Comments here, Contact Us, and/or visit our Facebook Page.
*****