Contributions and Donations
You may donate in several ways, as convenient, to support our activities and mission.  We welcome contributions in funds and in kind for our nonprofit organization.  Donating funds could be done securely online:
via PayPal (with options for credit cards)
For other ways, see the Donation Form or contact our Treasurer or Director:  Contact Us.
Note:  For a statement about the purposes for which we collect your information, see our RGME Privacy Policy Statement.
Aims
Your donations will mostly support our program activities, because the Research Group runs principally through volunteer contributions.  Donations in funds and in kind make it possible
to continue to hold events,
to provide almost all our publications (including this website) freely, and
to advance with research projects and publications.
You may direct your donations toward specific purposes, to Named Funds, and in Memory or Hono(u)r of teachers, friends, mentors, and others.
We welcome your contributions, which may be tax-deductible.
In Funds and In Kind
You could help in various ways, as suits your preferences.  Money, time, materials, expertise, advice, and the like.  All to the good.
We invite you to join our mission and to contribute to our activities, with funding, expertise, services, supplies, and other resources, as you like.  Our unusual approach is grounded on volunteer contributions to run the organization, approach the fund-raising, and organize the activities and research projects.  This vision means that donations of funding principally sponsor the activities and projects.
Some donations are designated specifically for our endowment.  While the endowment remains small in scale, the other contributions mean that it does not, even in a Plague Year or Two (2020–2021), claim extraction for whatever purposes.  Not least because we keep the running costs to a minimum.  The generous contributions in expertise, materials, resources, and the like (generously in "kind") continue to provide functions and features which money on its own might not be able to buy.
Funding alone does not produce our results, but it is an essential ingredient for undertaking, promoting, and accomplishing them.
We ask your support to maintain and to expand our innovative educational organization. Our reach includes not only established academic spheres, but also other realms of experience.  They include "Independent Scholars", mothers or fathers returning to work or to research as the children grow, and others in the wider world.
Donations in funds and in kind are easy to make.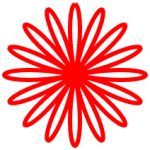 Donations in Funds and in Kind support our Organization and Activities
Powered by Volunteers, Donors, and Contributors, the Research Group depends upon voluntary contributions for its existence and momentum.
As the year 2021 advances, we renew our Annual Appeal for donations in funds and in kind. Details of our current activities, plans, needs, and wishes are conveniently summed up in this year's Agenda, which summarizes our activities, plans, and requests:
We encourage your help through donations in funds and in kind for the mission and activities of our nonprofit educational corporation.
The Donation Form provides information for your choices, including by check.  The Box at the right here offers online choices as well.  Easy.
Please let us know if you wish to support specific purposes among activities, or to honor individuals (teachers, mentors, colleagues, friends, spouses/partners, others) whose inspiration deserves recognition and record.
The Form also has the place to indicate Donations in Kind. Examples include time, materials, and expertise. There are many ways in which to help, according to your abilities and interests.
The concise Agendas for our Open Business Meetings describe some of those ways and offer suggestions.  They are newly gathered (2021) in a place of their own on our site:  Agendas and Appeals.  In recent years:
You can see the advances, as momentum gathers.  So glad that you help!
And so, we seek funds and we also welcome other contributions for our work, in kind, in services, with expertise, and the like.  These varieties of contributions and donations have paved the way for our accomplishments so far.  Some are described in the review of our Anniversary Year of 2014.  More are revealed among our News & Views and Publications, including our blogs.
Such combinations of assistance may nourish and sustain our future achievements.  Please join our activities!
Your Donations to the Research Group Do Not Disappear Into Overheads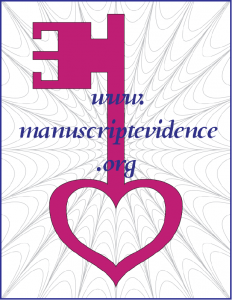 Please know that your donations to our organization do not "disappear" into the maintenance of an unwieldy infrastructure with overheads draining resources away from the primary activities which our nonprofit structure is designed to foster. The Research Group, without a substantial endowment ($450.00 to date), and without buildings, regular income, and paid staff, continues to function mostly through volunteer contributions of time, services, and expertise. Some of those contributions are full-time and nearly full-time. Every contribution helps.
Donations & Contributions
You could help, as you wish, in ways that suit your abilities and interests, including time, expertise, services, materials, and funds.
Your donations will be used to support our organization and its activities, to develop an Endowment, or even to establish Named Funds.
You may designate specific purposes for your sponsorship or gifts, including Named Funds, which may be established for special objectives and/or in honor or in memory of friends, family, colleagues, or mentors.
1.  Online Donations
You may donate to the Research Group on Manuscript Evidence via Mighty Cause or PayPal (Button at the Top).  Donations through PayPal are also possible through our Promotional Offer.
Says MightyCause, if you use your PayPal account, "they will match 1% of your donations".
Please note: Such services retain fees for transactions (see their Terms of Use or Rates for Nonprofit Business Accounts).  However, they observe that, if you wish, it can be possible to cover that fee in your donation, so that you can make it possible for the Research Group "to receive 100% of the intended amount". We appreciate that extra help, too.
It is helpful that these services handle the transactions, while we might concentrate upon the organization itself and its mission.
We thank you for your generous support.
2.  Donations by Check, Cheque, or Money Order
Our Donation Form provides information for gifts by other methods, such as by check.
Remember, your donations may be wholly tax-deductible.  Please let us know if you wish a receipt of tax-deduction for your records.
Thank you!
3.  Expertise, Services, Materials, Time, Resources
Questions and suggestions about our work and our activities are welcome.  An Appeal Letter signed by Trustees tells about our needs, and describes some easy ways to help.
*****
Over to You
We look forward to your participation, in constructive ways as suit your wishes, interests, expertise, pocketbook, and volition.  Our interests and activities welcome a wide range of expertise, within the academic world and beyond in the wider world.
Please let us know if you wish to contribute expertise, services, supplies, and other materials.
We would be glad to learn of your interests.  It is easy to Contact Us, to join our activities, and to support our mission.

*****