Welcome to Bembino
A high-quality, FREE, multi-lingual digital font
[Originally published on our first website on 16 May 2012, with updates there and here]
Now available:  Version 1.3
Years in the making, through consultation with scholars, students, and readers in a wide range of fields, this font is designed to allow multiple languages to live in harmony on the same page.
Both the font and the accompanying Booklet (available below), which describes the aims and illustrates its approach, belong among our Publications. Evolving hand-in-hand with the development of the font, the principles and practices for layout design are demonstrated in our newly updated Style Manifesto.
Responding to requests, this font has appeared already in Versions 1.0 and 1.1, supplied through our first website (formerly "http://manuscriptevidence.org/data/"), then in Version 1.2 (2014–2015), supplied through the new version of our website (You are Here), and now in Version 1.3 (2015).  Our new website shows the font in use. Our downloadable Style Manifesto displays its features, in keeping with our principles for layout and design.
So far, in addition to the International Phonetic Alphabet and a wide range of diacritics (accents), the languages supported by the font are:
most Western languages using the Latin alphabet
(old languages included, such as Old English, Old Irish, etc.)

Greek (both modern and polytonic)
the Russian subset of the Cyrillic languages
Hebrew (including the Masoretic markings)

the diacritics for transcribed Ethiopic Ge'ez and

some glyphs for Japanese (see below).
We welcome suggestions, feedback, and requests.
What is New
The main additions in Version 1.3 are
new glyphs for a set of Japanese Hiragana and Katakana symbols, and
approximately 64 Japanese Kanji glyphs (in the Minchō style), covering at least the first-grade reading level.
The Japanese characters are only available so far in the "Regular, Roman" font in a single weight.  These glyphs are sufficient to set simple examples of Japanese sentences.  Further Kanji glyphs will be added as time (and demand) allows.
What's Next:  Prospects for the Next Version
There are requests in hand for Runic Alphabets.  We offer a preview of the sample of runes so far (July 2015) for the next Version of Bembino. We ask for advice about those runes and which others should be included.
Still in progress! Please let us know if, for example, there are specific runic alphabets or other symbols that would suit your requirements.
Other requests lead to the inclusion of some elements of Armenian. A report on some New Testament Leaves in Old Armenian has now appeared (October 2015). The booklet reporting this find and transcribing its text is available for download, showcasing these new additions to Bembino, which the next version will include.
Also:  Thai and more Chinese.
Watch this space!
Download Bembino and its Booklet Here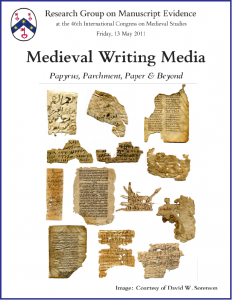 You can access the font, the explanatory Booklet with sample texts and tables for Version 1.2, and installation instructions here:
Download Bembino 1.3 (with installer and booklet describing the font, its aims, and its abilities)
Download Bembino 1.2 (with installer and booklet describing the font, its aims, and its abilities)
For example, Installation with Windows 7 progresses this way:
Unzip the file into any folder on disk.
Select the .oft file (or files).
Right-Click with mouse.
Select "Install".
Confirm Admin privileges if required.
*****
Remember, Bembino is FREE.  Our booklet describes why.  The font has been generously donated to the Research Group on Manuscript Evidence, which holds the copyright, to prevent any one else from attempting to make money from it.
Please Contact Us if you find glitches with installing or using the font.
Please let us know also if you wish to suggest additions to, or corrections for, the font and to receive updates for it as they emerge.
*****
We always enjoy receiving notices of where the font appears in your compositions and publications. We hope that you enjoy it.
We appreciate acknowledgements and we welcome donations.  Contributions in many ways help to support our nonprofit mission and activities.
Anyone might help, and in many ways.  We survive, and thrive, through volunteer contributions as well as funds.  (All of our Officers and other contributors are volunteers, and we welcome newcomers.)
Aid in funds and in kind — materials, time, expertise, and so on — would enable us to continue our services and activities.
Please join our Contributions & Donations.  We welcome your help.
You might subscribe to our RGME-newsletter ShelfMarks and notices of our events here.  Please join the discussions on our Facebook Page.
*****